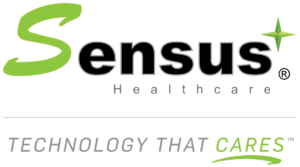 Sensus Healthcare announces the Sensus CloudTM, Unveils New Features at American Academy of Dermatology (AAD) Annual Meeting in New Orleans March 17-19
New comprehensive asset and EMR management feature allows users to collect real-time information from the device to manage and maintain multiple machines with Chat GPT
[BOCA RATON, Fla, (March 17, 2023) – Sensus Healthcare, Inc.(Nasdaq:SRTS), the leading manufacturer of advanced medical devices for non-surgical skin cancer and keloid scar treatment, is proud to announce Sensus Cloud. This powerful cloud-based platform offers new innovative features that will revolutionize how healthcare providers monitor treatment progression, manage assets, and safeguard patient data.
Sensus Cloud offers a comprehensive, cloud-based asset and EMR (electronic medical record) management platform that will provide patient information to physicians to assist with treatment plan development. Built on an intuitive, easy-to-navigate interface, Sensus Cloud provides real-time status information about device use, number of patients treated, treatment types, serums used, service/maintenance information, system reporting/analytics, and patient images. The software service collects pertinent information from each machine so there is no need to manually enter information or use two separate systems – one to treat patients and another to track them. This allows for automatic appointment scheduling and billing.
"We are proud to be leading the charge in providing an innovative, comprehensive patient care solution. The Sensus Cloud gives dermatologists and aesthetic practitioners unprecedented access to their patients' records, streamlining the care they can provide. Its innovative integration of asset management, EMR capabilities, and AI data collection is unparalleled in the industry – empowering providers with an all-in-one platform for more efficient patient care," said Joseph C. Sardano, Chairman and CEO at Sensus Healthcare. "We are confident that Sensus Cloud will be an invaluable resource for dermatology providers looking to enhance their practice and provide better outcomes for patients."
Unlock patient health insights with real-time chat GPT
Sensus Healthcare will host its private OpenAI engine with HIPAA-compliant training data models. This will allow providers to access critical patient health data in real-time with natural language queries integrated into asset and EMR management features. This groundbreaking technology, powered by OpenAI technology, enables healthcare providers to gain an unprecedented level of insight into their patients' health status. This information assists clinicians to develop informed decisions about their patient's care and treatment. With this innovative tool, healthcare providers can now make faster, more accurate decisions that could lead to improved and more targeted treatments for their patients.
Sensus Cloud will provide optional predictive analytics which allows healthcare providers to anticipate potential issues and treatment options based on current trends and patterns.
Furthermore, the platform allows healthcare providers to collaborate on treatments and develop evidence-based protocols, tailored to individual patients' needs and preferences.
Sensus Cloud features multi-factor authentication, which adds an extra layer of security to protect user accounts in addition to encryption at rest technologies to ensure data safety. Sensus Cloud also includes monitoring features that can alert users when changes are made to their data or assets. This ensures that unauthorized access is detected quickly and corrective action can be taken, keeping patient information safe at all times.
Sensus Healthcare will be demonstrating Sensus Cloud at the American Academy of Dermatology (AAD) Annual Meeting in New Orleans on March 17 – 19, 2023. To get a firsthand look at the new features and learn more about what it can do for your practice, please visit us at Booth #130 Hall D during the conference. For more information, please visit our website: www.sensushealthcare.com.
About Sensus Healthcare
Sensus Healthcare, Inc. is a medical device company specializing in highly effective, non-invasive, minimally invasive and cost-effective treatments for both oncological and non-oncological conditions. Sensus offers its proprietary low-energy X-ray technology known as superficial radiation therapy (SRT), which is the culmination of more than a decade of research and development, to treat non-melanoma skin cancers and keloids with its SRT-100™, SRT-100+™ and SRT-100 Vision™ systems. With its portfolio of innovative medical device products, including aesthetic lasers and its needleless TransDermal Infusion System™, Sensus provides revolutionary treatment options to enhance the quality of life of patients around the world. For more information, visit www.sensushealthcare.com.
Disclaimer: Sensus Cloud is only available in regions when/if regulatory clearances/approvals are received.
Forward-Looking Statements
This press release includes statements that are, or may be deemed, "forward-looking statements." In some cases, these statements can be identified by the use of forward-looking terminology such as "believes," "estimates," "anticipates," "expects," "plans," "intends," "may," "could," "might," "will," "should," "approximately," "potential" or negative or other variations of those terms or comparable terminology, although not all forward-looking statements contain these words.
Forward-looking statements involve risks and uncertainties because they relate to events, developments, and circumstances relating to Sensus, our industry, and/or general economic or other conditions that may or may not occur in the future or may occur on longer or shorter timelines or to a greater or lesser degree than anticipated. Although we believe that we have a reasonable basis for each forward-looking statement contained in this press release, forward-looking statements are not guarantees of future performance, and our actual results of operations,
financial condition and liquidity, and the development of the industry in which we operate may differ materially from the
forward looking statements contained in this press release, as a result of the following factors, among others: our ability to achieve profitability; our ability to obtain and maintain the intellectual property needed to adequately protect our products, and our ability to avoid infringing or otherwise violating the intellectual property rights of third parties; the level and availability of government and/or third party payor reimbursement for clinical procedures using our products, and the willingness of healthcare providers to purchase our products if the level of reimbursement declines; the regulatory requirements applicable to us and our competitors; our ability to efficiently manage our manufacturing processes and costs; the risks arising from doing business in China and other foreign countries; legislation, regulation, or other governmental action that affects our products, taxes, international trade regulation, or other aspects of our business; concentration of our customers in the U.S. and China, including the concentration of sales to one particular customer in the U.S.; and other risks described from time to time in our filings with the Securities and Exchange Commission, including our Annual Report on Form 10-K and Quarterly Reports on Form 10-Q.
At the present time, we do not expect that the Russian invasion of Ukraine and global geopolitical uncertainty will have any particular impact on our business, but we continue to monitor developments and will address them in future disclosures, if applicable.
In addition, even if future events, developments, and circumstances are consistent with the forward-looking statements contained in this press release, they may not be predictive of results or developments in future periods. Any forward-looking statements that we make in this press release speak only as of the date of such statement, and we undertake no obligation to update such statements to reflect events or circumstances after the date of this press release, except as may be required by applicable law. You should read carefully our "Introductory Note Regarding Forward-Looking Information" and the factors described in the "Risk Factors" section of our periodic reports filed with the Securities and Exchange Commission to better understand the risks and uncertainties inherent in our business.
Company Contact:
Stephanie Tipton, Vice President of Marketing
561-922-5808
[email protected]
Investors:
LHA Investor Relations
Kim Sutton Golodetz
212-838-3777
[email protected]